FROM HUMBLE BEGINNINGS
---
Larry J. Pember was born on July 16th 1949 in Jump River, WI. He co-founded Pember Companies, Inc. in the location it resides today in 1975. The company was founded on the principles of hard work, quality, commitment, and a focus on employees. The venture that became Pember Companies, Inc.  has roots to the early 1970s when Menomonie was seeing great growth and expansion via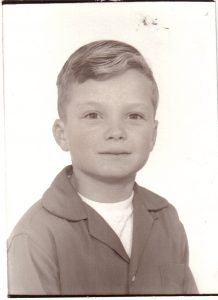 UW-Stout & new industrial projects as well as a leap of faith that landed Larry in Menomonie.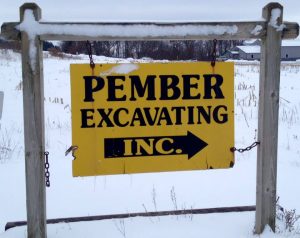 In 1971, 3M was planning to move from Minnesota to Menomonie and would use 500 acres as their new home to do so. Ron Pember (Larry's older brother)  was involved in the planning process as a City Engineering Consultant at the time. Menomonie was also growing with the evolvement of UW-Stout that was adding approximately 500 students each year. Larry and Linda Pember were working a development lot in Cable, Wisconsin when they were encouraged to move to Menomonie. A new business called Pember Construction and Real-estate was started in Menomonie at the corner of 6th Avenue and Main in the old white wood building — 604 Main Street. Larry's interest was in excavating and concrete work while Ron worked in home construction. A young realtor by the name of Vince Hague moved from River Falls to Menomonie to join the group.   When housing and real estate slowed in the community, the company was divided in 3 parts: Pember Excavating owned by Ron & Larry, Hague Realty, and Pember Construction, Inc. Digging basements, putting in septic systems and some small concrete work were an active part of the business.
---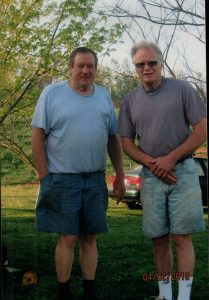 Pember Companies, Inc. was started by Larry with three pieces of equipment:  an old International truck, a trailer and a John Deer 450 cat.  The International had been used for snow plowing in its younger days, and it only got 9 mpg pulling an empty trailer.  It was Larry's favorite!
Hard work was the key factor for Larry and Linda Pember during varying economic times in order to keep the company alive and growing.  Con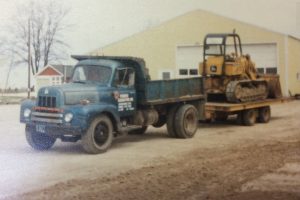 crete work became an active part of the activity.  In 1979, the addition of few former Hansen Construction crew members allowed for not only an addition of employees, but also additional equipment for Pember Excavating which brought more work and additional capability.
The first large project was the landscaping at the new 400,000 square feet 3M plant. Part of the 500 acre site included an old sod farm along the north side of the interstate.  Sod was cut with an old rented machine that barely worked.
---
Larry served as president from 1975 until 2002 when his sons; Joe & Eric assumed co- ownership. In 2008, Brent Pember, the youngest of the Pember sons, takes the leadership role as President of Pember Companies, Inc.
From 1975 to the present, the firm has grown from 2 employees to approximately 80 employees. The original work base was residential excavating and grading, mainly in the Menomonie area; however, in 1979 we expanded into municipal projects. At the present time we are a major street construction contractor.  We specialize in curb, gutter, sidewalk, street rebuilding, utility construction, as well as pedestrian trails, bridges and park shelters.
In 2015, Pember Companies celebrated their 40th anniversary!
Our work base has expanded to include approximately a 100-mile radius of Menomonie, including major projects in Eastern Minnesota.  Over the years, we have developed a reputation as a quality contractor that people enjoy working with.  We strive to give our customers a quality product at a competitive price.  The quality of our construction has been recognized in both Wisconsin and Minnesota.